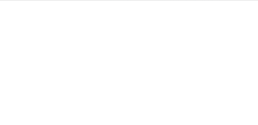 ST 311
Introduction to Statistics
Section: 601
Course Description
Examining relationships between two variables using graphical techniques, simple linear regression and correlation methods. Producing data using experiment design and sampling. Elementary probability and the basic notions of statistical inference including confidence interval estimation and tests of hypothesis. One and two sample t-tests, one-way analysis of variance, inference for count data and regression. Credit not allowed if student has prior credit for another ST course or BUS 350
DE Notice
This class may be scheduled with a small percentage of seats held for "NDS Students Only."
Required Labs
[Required lab information is not yet available for this course.]
NC State Campus Visits
.
Course Requirements
Please refer to the course syllabus.
Learning Management System
None.
Additional Technology Requirements
NC State Email – Students are required to use their University email address via https://mail.google.com/a/ncsu.edu. This is the only one the University will use to send official email communications.
Textbooks
Please contact the instructor for more information.
Tuition & Fees
Please visit https://online-distance.ncsu.edu/cost/ for information on distance education tuition and fees.
There may be additional fees associated with student identity verification for students who take remotely proctored exams.
DE Program
On-Campus Internet Conversion
Instructor Info
Dr Thomas W Reiland
Email: reiland@ncsu.edu
Phone: 919-515-1939