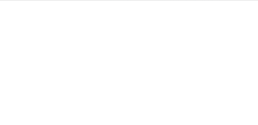 FLS 201
Intermediate Spanish I
Section: 602
Course Description
Continued development of communicative abilities for students with previous study of elementary level Spanish. Integrated skills approach (speaking, listening, reading, writing). Students will learn to function in everyday situations, expressing opinions and doubts, and narrating and describing in present, past, and future time, and will explore cultural issues through literary and other types of readings. Includes written and oral assignments of language structures and vocabulary. Conducted entirely in Spanish. Closed to native speakers of Spanish.
Message From Instructor
All students should watch the Welcome/Course Informational Video for an explanation of how the course works. All assignments are due by the deadline stated on the Syllabus. All students are reminded about the "Academic Honesty and Academic Integrity Policies" of NCSU. Adherence to these policies in all submissions will be enforced. All submitted work must be original. No aid of any sort from any on-line source or translation program or former instructor is allowed.
Course Introduction Video
View Course Introduction Video
Instructor Website
Course Syllabus
Syllabus is available online through the class website.
DE Notice
This class may be scheduled with a small percentage of seats held for "NDS Students Only."
Required Labs
Students are required to enroll in the lab/problem session for this class. (As part of the iLrn Learning Center for PLAZAS 5E program, students must complete the eBook, Workbook and Lab Manual assignments on the Moodle Syllabus)
NC State Campus Visits
Occasional campus or alternate site visits are required (Final exam is written on campus. Remotely proctored students complete the final exam with a remote proctor.).
Testing Information
Students living more than 50 miles from campus may petition for off-campus exam administration. Contact DELTA Testing Services for additional information. Approval for off-campus exam administration is at the instructors discretion.
Course Requirements
Exams (total of 6), online homework.
Learning Management System
Moodle – This class uses Moodle, which is accessed through WolfWare.
PLEASE NOTE: Access to the website(s) may be restricted to registered students or not available until the start of the semester.
Additional Technology Requirements
NC State Email – Students are required to use their University email address via https://mail.google.com/a/ncsu.edu. This is the only one the University will use to send official email communications.
Online Lectures – This class has other online lectures available: http://mediasite.online.ncsu.edu/online/Catalog/pages/catalog.aspx?catalogId=0605f0e2-412e-4896-9d3b-ac37c1f9d216
Other Online Tools – This course uses the iLrn learning system for PLAZAS 5E.
Textbooks
REQUIRED: Plazas 5E Text + iLrn: Heinle Learning Center Printed Access Card (available from: books.quia.com) by Hershberger, Navey-Davis, Borras. 5th Edition. 2017. Thomson-Heinle. ISBN# iLrn™ Heinle Learning Center Printed Access Card for Hershberger/Navey-Davis/Borrás A.'s PLAZAS5E—This would be sold in the bookstore-printed card..
Tuition & Fees
Please visit https://online-distance.ncsu.edu/cost/ for information on distance education tuition and fees.
There may be additional fees associated with student identity verification for students who take remotely proctored exams.
DE Program
Flexible Access
Type
Publish to UNC-Online
Tools
Instructor Info
Dr Irwin Stern
Email: istern@ncsu.edu
Phone: 919-515-3297