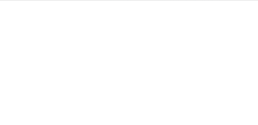 ECI 579
Organization and Behavioral Management of Inclusive Classrooms
Section: 651
Course Description
To increase students' knowledge of persons with high incidence disabilities (i.e., learning disability, mild intellectual disability, and serious emotional disability), and how to manage the behavior of all pupils in educational environments. Characteristics of students with high incidence disabilities will be emphasized , as well as strategies to reduce the likelihood of problem behavior of all pupils in the classroom.
DE Notice
This class may be scheduled with a small percentage of seats held for "NDS Students Only."
Required Labs
[Required lab information is not yet available for this course.]
NC State Campus Visits
.
Course Requirements
Please refer to the course syllabus.
Learning Management System
None.
Additional Technology Requirements
NC State Email – Students are required to use their University email address via https://mail.google.com/a/ncsu.edu. This is the only one the University will use to send official email communications.
Textbooks
Please contact the instructor for more information.
Tuition & Fees
Please visit https://online-distance.ncsu.edu/cost/ for information on distance education tuition and fees.
There may be additional fees associated with student identity verification for students who take remotely proctored exams.
DE Program
Master's of Arts in Teaching
Instructor Info
Dr Edward J. Sabornie
Email: ejsaborn@ncsu.edu
Phone: 919-515-1777