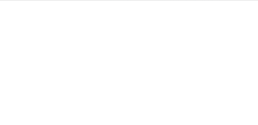 EAC 585
Integrating Technology into Training Program
Section: 601
Course Description
Appropriate technologies for design and delivery of effective training programs. Performance-based training models for distance and individualized learning through audio, video, computer-based, and multimedia technologies. Planning decisions for selecting/developing appropriate technologies to support specific training outcomes, adult learner characteristics, and organizational training resources. Graduate standing or PBS status required.
DE Notice
This class may be scheduled with a small percentage of seats held for "NDS Students Only."
Required Labs
[Required lab information is not yet available for this course.]
NC State Campus Visits
.
Course Requirements
Please refer to the course syllabus.
Learning Management System
None.
Additional Technology Requirements
NC State Email – Students are required to use their University email address via https://mail.google.com/a/ncsu.edu. This is the only one the University will use to send official email communications.
Textbooks
Please contact the instructor for more information.
Tuition & Fees
Please visit https://online-distance.ncsu.edu/cost/ for information on distance education tuition and fees.
There may be additional fees associated with student identity verification for students who take remotely proctored exams.
DE Program
M Ed T and D
Tools
Instructor Info
Dr Ryan David Rucker
Email: rrucker2@ncsu.edu