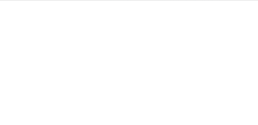 ECI 523
Teacher as Researcher
Section: 602
Course Description
This course is designed to introduce the methods and skills required for designing, conducting, interpreting, and applying action research - the systematic inquiry into curriculum, instruction, teaching, and learning. This course will focus on reflective inquiry and practical applications.
DE Notice
This class may be scheduled with a small percentage of seats held for "NDS Students Only."
Required Labs
No lab or problem session is required.
NC State Campus Visits
No campus or site visits are required; all work completed online.
Course Requirements
Please refer to the course syllabus.
Learning Management System
None.
Additional Technology Requirements
NC State Email – Students are required to use their University email address via https://mail.google.com/a/ncsu.edu. This is the only one the University will use to send official email communications.
Other Online Tools – https://canvas.instructure.com/
Textbooks
Please contact the instructor for more information.
Tuition & Fees
Please visit https://online-distance.ncsu.edu/cost/ for information on distance education tuition and fees.
There may be additional fees associated with student identity verification for students who take remotely proctored exams.
DE Program
New Literacies & Global Learning
Instructor Info
Dr Michelle Marie Falter
Email: mfalter@ncsu.edu