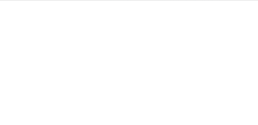 ACC 310
Intermediate Financial Accounting I
Section: 601
Course Description
This course introduces the conceptual framework of financial accounting and process of developing professional standards along with the foundations of accounting and reporting systems. Students are provided an in-depth analysis of the income statement, the balance sheet, the statement of cash flows, and the reporting process. The course also covers measurement and reporting issues for major categories of assets on the balance sheet.
Message From Instructor
An email will be sent to registered students a few days before classes start. The syllabus will be attached to this email. The textbook used for Acc 310 will also be used for Acc 311 in the second summer session and in the fall of 2018. The course pack will be available for purchase from the NCSU bookstores a few days before classes start. It will also be available to download for free within Moodle.
Course Syllabus
Syllabus is available online through the class website.
DE Notice
This class may be scheduled with a small percentage of seats held for "NDS Students Only."
Required Labs
No lab or problem session is required.
NC State Campus Visits
Proctored exams are required (see Testing Information).
Testing Information
Proctored exams are required. Exams will be administered at DELTA Testing Services. Students living more than 50 miles from campus may petition for off-campus exam administration. Contact DELTA Testing Services for additional information. Approval for off-campus exam administration is at the instructors discretion.
Course Requirements
Exams (total of 3), online homework, other requirements (Online quizzes and a practice set will also be part of the course grade.)
Learning Management System
Moodle – This class uses Moodle, which is accessed through WolfWare.
PLEASE NOTE: Access to the website(s) may be restricted to registered students or not available until the start of the semester.
Additional Technology Requirements
NC State Email – Students are required to use their University email address via https://mail.google.com/a/ncsu.edu. This is the only one the University will use to send official email communications.
Online Lectures – This class has other online lectures available: wolfware.ncsu.edu
Textbooks
REQUIRED: Intermediate Accounting by Wahlen, Jones, and Pagach. 2nd (with 2017 Update). 2017. South-Western/Cengage Learning. ISBN# 978-1337358552. (Cost: approx $194.10)
REQUIRED: ACC 310 Course Pack by Robin Thomas. --. 2017. Sir Speedy Printing (available for purchase at the NC State bookstore or may be downloaded for free from Moodle). ISBN# 0000. (Cost: Approx $30)
NOTE: Textbook prices are based on new book cost information received from the NC State Bookstores.
Tuition & Fees
Please visit https://online-distance.ncsu.edu/cost/ for information on distance education tuition and fees.
There may be additional fees associated with student identity verification for students who take remotely proctored exams.
DE Program
Flexible Access
Instructor Info
Robin E Thomas
Email: rethoma2@ncsu.edu
Phone: 919-515-6150