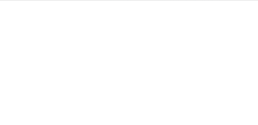 YFCS 585
Professional Ethics and Family Policy
Section: 601
Course Description
This course explores contemporary issues facing youth, family, and community professionals in the United States. Students will explore respective social, cultural, political, and/or organizational underpinnings of issues as focused in two major domains: (1) professional ethics and practice and (2) family law and public policy. Emphasis will be placed on issues affecting family life educators and their understanding of the legal issues, policies, and laws influencing the well-being of families, along with understanding the character and quality of human social conduct. This includes the ability to critically examine ethical questions and issues as they relate to professional family life education practice.
DE Notice
This class may be scheduled with a small percentage of seats held for "NDS Students Only."
Required Labs
No lab or problem session is required.
NC State Campus Visits
No campus or site visits are required; all work completed online.
Course Requirements
Short papers, online homework, discussion boards.
Learning Management System
Moodle – This class uses Moodle, which is accessed through WolfWare.
PLEASE NOTE: Access to the website(s) may be restricted to registered students or not available until the start of the semester.
Additional Technology Requirements
NC State Email – Students are required to use their University email address via https://mail.google.com/a/ncsu.edu. This is the only one the University will use to send official email communications.
Textbooks
Please contact the instructor for more information.
Tuition & Fees
Please visit https://online-distance.ncsu.edu/cost/ for information on distance education tuition and fees.
There may be additional fees associated with student identity verification for students who take remotely proctored exams.
DE Program
Family Life and Youth Development
Instructor Info
Dr Sarah D Kirby
Email: sdkirby@ncsu.edu
Phone: 919-515-9154