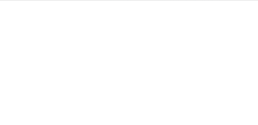 STS 402
Peace and War in the Nuclear Age
Section: 601
Course Description
An interdisciplinary examination of contemporary wars and international conflict, arms, races, nuclear strategy and defense policy, arms control, theories and strategies of peace.
Message From Instructor
Proctored Exams are Closed Book/Closed Notes.
Course Syllabus
Syllabus is available online through the class website.
DE Notice
This class may be scheduled with a small percentage of seats held for "NDS Students Only."
Required Labs
No lab or problem session is required.
NC State Campus Visits
Proctored exams are required (see Testing Information).
Testing Information
Proctored exams are required. Exams will be administered at DELTA Testing Services. Students living more than 50 miles from campus may petition for off-campus exam administration. Contact DELTA Testing Services for additional information. Approval for off-campus exam administration is at the instructors discretion.
Course Requirements
Exams (total of 3), discussion boards, other requirements (One Powerpoint Presentation Required.)
Learning Management System
Moodle – This class uses Moodle, which is accessed through WolfWare.
PLEASE NOTE: Access to the website(s) may be restricted to registered students or not available until the start of the semester.
Additional Technology Requirements
NC State Email – Students are required to use their University email address via https://mail.google.com/a/ncsu.edu. This is the only one the University will use to send official email communications.
Textbooks
REQUIRED: Terrorism and Homeland Security by White, Jonathan R. 9th edition. 2017. Wadsworth Publishers. ISBN# 978-1-305-63377-3.
Tuition & Fees
Please visit https://online-distance.ncsu.edu/cost/ for information on distance education tuition and fees.
There may be additional fees associated with student identity verification for students who take remotely proctored exams.
DE Program
BA Completion-Leadership in the Public Sector
Tools
Instructor Info
Dr Keith R Earnshaw
Email: krearnsh@ncsu.edu
Phone: 919-846-6365