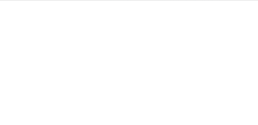 MEA 200
Introduction to Oceanography
Section: 601
Course Description
The ocean as a part of our environment including interactions between atmosphere and ocean, ocean circulation, physical and chemical properties of sea water, marine geology and marine biology.
Course Introduction Video
View Course Introduction Video
DE Notice
This class may be scheduled with a small percentage of seats held for "NDS Students Only."
Required Labs
A separate lab/problem session is recommended, but not required. (MEA 210 is recommended, but not required.)
NC State Campus Visits
No campus or site visits are required; all work completed online.
Course Requirements
Exams (total of 4), online homework, group projects.
Learning Management System
Moodle – This class uses Moodle, which is accessed through WolfWare.
PLEASE NOTE: Access to the website(s) may be restricted to registered students or not available until the start of the semester.
Additional Technology Requirements
NC State Email – Students are required to use their University email address via https://mail.google.com/a/ncsu.edu. This is the only one the University will use to send official email communications.
Online Lectures – This class has other online lectures available: https://wolfware.ncsu.edu
Other Online Tools – vitalsource eText version of Textbook
Textbooks
Please see course syllabus for details.
Tuition & Fees
Please visit https://online-distance.ncsu.edu/cost/ for information on distance education tuition and fees.
There may be additional fees associated with student identity verification for students who take remotely proctored exams.
DE Program
Flexible Access
Tools
Instructor Info
Dr C. Ernest Knowles
Email: ceknowle@ncsu.edu
Phone: 919-515-3711
Website: http://www4.ncsu.edu/~ceknowle